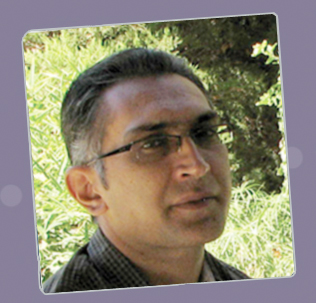 Mojtaba Parandeh Gheybi
Head of Productions & Animator Supervisor
---
He was born in Iran (Kerman)in 1976.His interest was Character Design and Animate in Childhood.He joined Saba center in 1997.He has been working as Storyboard Designer, layout Designer, Character Designer Animator and Director assistant.The following are some of his activities in Saba Center:
Atlasi's Adventurs (TV series, 1996 ).The Child (TV series,2000).
Musical Interlude (6 minute 36 parts-TV series, 2001-2004)
The little Ali's adventures (6minute 10 parts-TVseries,2005).
The Story of War (14minute 13 parts, 2006).
The Golden Chicken (cut out series ,2004).
The Torkaman's Boy (2006).Our Dear Prophet (2004).
Hasanis'songs (2011).The Accupations (2013).
He has been working with IIDCYA cooperated making teasers and short films .Some of them are including:
The Story of the little Piece of cheese (Animator,Character Design).
The Most Beautiful Song (AnimatorCharacter Design).
Remembering God(Animator,Character Design).
King and the Deer (storyboard Designer, Animator ).
The logo of the 2nd Tehran International Animation Festival (Character designer, Animator).
The Book and Press Exhibition of children Festival (Animator).
He has been working commercial teasers freelance filmmaker.
Some of selected teasers are:Ashimashi Snack , Sehhat Shampoo, Rajabi's lock, Bathshampoo, Bicpen, Ba to chips, Badook,Other activities like teaching animation in private company and IRIB film School.